Here is the 2ND half of our Vacation day last Wednesday!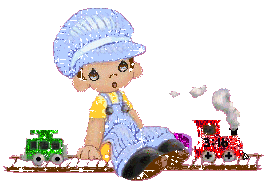 We took the kids on a train ride that is 6 miles long and goes through an historic tunnel and over bridges. It was super cool and by all the Pictures you can see my Little man was super excited. He kept doing the ChooChoo and hand movements of the wheels turning, it was hilarious! This was his 2ND Train ride and Chi and Camis 1st time! Cameran slept the whole 1st round of it and then when you stop for them to turn the train around on the turntable she woke up! She too loved it you will see them all with their heads hanging out the windows watching everything pass by!

What a great ride! We'll have to do it again, maybe we can swing by when they do their Polar Express ride for Christmas!!!