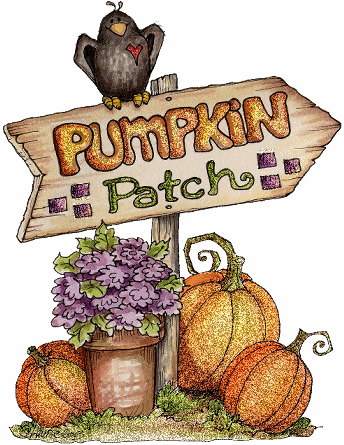 Well we where a little behind on going to the patch this year. Typically we try to hit it the first weekend of October but we had tons going on so we where a little late getting in there. And I will say that will be the last time we ever wait that long again. There where so many people that you couldnt barely move. This patch was great though tons to do for the kids but the owners said that particular weekend is normally there busiest and I believe it. And Cameran just wasnt having it on this day she was tired, moody, and hungry. So it made it even more difficult to deal with the crowd of people. I just dont think she can handle lots of people, too much stimulation for her.
Its was funny though watching other parents living my everyday. Kids screaming, pitching fits because they want to play but the parents want that one perfect shot of there cutie with the pumpkins. I deal with that everytime I want a pic of Cameran, that is why I dont pay expensive photographers to take pics of her becuase its a waste of time and money and on this day was no exception she was just not having it. She didnt want to take pictures, she didnt want near Caleb, she didnt want to hold a pumpkin she just wanted to go. So we had lots of meltdowns. Now dont get me wrong she had shinning moments she played great with the Fisher price area and loved the kiddy playground area. It is the departing from these activites that make her mad. So we hate to avoid these things but it literally wears us down, makes it hard to enjoy the outing.
Caleb was kind of everywhere, lets go over here no over here, now I have to go potty, lets go back and do that again. I tell you it was just all around exhausting!
I guess we just didnt get into it much this year there where good pieces in there but again I think it had all to do with the crowd it was a little overwhelming.
The Waldon Farm Activities included:
Face painting, sand art, a fisher price farm toy area, a milking a fake cow section with other interesting games, hayrides, 2 corn mazes, one kiddy maze in the barn, playground area and then lots of animals. They had pigs, mini horses, goats, chickens, cows, you name it!
Then there where the pumpkins but their prices where a little steap...$20 for their med/large pumpkins small/medium where $12 so we skipped that and picked some up else where that was just rediculous. We did get the kids a tiny pumpkin from there but that was it....$1 I could handle that...LOL!
I then got to thinking that we need to move to a farm and start up our own PPatch, man charging that much and with that many people we wouldnt have to work the rest of the year!
We then hopped onto the hayride that took us out to the corn maze.
The kids LOVED it and we loved it. We let Caleb and Cami lead. Cameran loved being able to just go and we where satisfied because the stalks blocked her in so she couldnt run off from us. The kids both loved it and surprsingly Caleb did great leading us out, it didnt take him no time. Once out we had to wait for the hayride to come back and get us so the kids found a bunch of acorns on the ground and enjoyed throwing them into the little creek. That whole part was relaxing and was wonderful to be away from all those people.
The kids pretending to eat the corn...And yes Cami saw Caleb do it and she did it too! Monkey see Monkey do!
Then of course she had her own idea as well....Can you hear her....Hiyo!
Cami's whole mood that day I think turned out being belly related. She had refused foods for 2 days and was backed up. So after getting some relief thanks to a Murilax clean out she has been very happy....Woooo what a day!
Ok so I know it may look like the kids are always so happy and cute in the pics but I tell you in one outing I can snap 100 pictures in 10 minutes trying to get a happy shinning moment. It is hard work! So here are some of the not so shinning moments...LOL!
Poor gal this just wasnt her day! I actaully managed to keep Caleb on track at just looking at me so all I had to do was get Cami to look but this just was not the day. She wanted to be independent and DID NOT want to be touched....typical girl I should say..teehee!
So even though the day wasnt perfect we had a perfect orange sunset to watch. It was beautiful and Caleb thought it was great to have it on our Pumpkin Patch day!