Well last week tunred out to be a very busy week for us. I was so overwhelmed with the kids being sick and Dr. appointment after Dr. appointment and then trying to get ready for company and Calebs birthday party.
Camis rash ended up clearing out pretty quickly. Actually by Wednesday it was a thing of the past. But of course the germs got spread to caleb. his teacher called me Wednesday morning saying he just wasnt acting himself saying he was tired. So I asked her to send him to the Nurse to check his temp and sure enough it was 100.4 so Jason picked him up and brought him home. No other symptoms of course but the temp...I hate that type cause you dont know whats wrong. I of course figured he would get sick since it was his Birthday week and weekend approaching, thats the way it always works. SO to play it safe I took him to the Dr. on Thursday where he came out with just allergies a low grade temp and complaining of headaches. The Dr, took a look at what was left of Cami's bumps and seemed to think it was chickenpox. Said it is possible to get Chickenpox even though they had both been vaccinated. Said it comes in viral forms with temps, coughs, headaches and then the rash of course. Some being worse than others. Its possible he got it or maybe it was something else who knows. I was just thankful he sweated out his fever Thursday night and was good to go for his party on Saturday.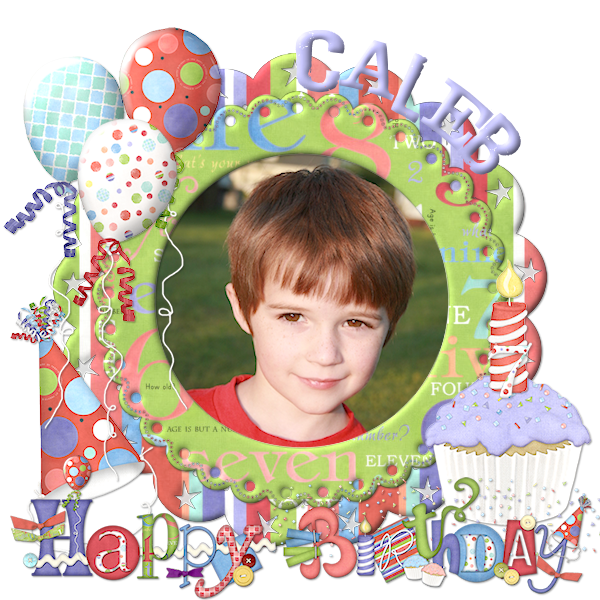 The kids had a blast. He had a Cyber bowling party and it was a 1st and last for me, there was too much going on at once! But it was nice to try something different, we had a great turn out. Caleb lost intrest in the bowling once I handed out the party favors of cups with coins for the machines....a big hit obviously but we lost almost all of our bowlers ;) So some of the adults decided to give it a whirl and it was good fun. Its hard to keep kids attention on one thing too long anyhow! And how did Cami do? Well she did great she entertained he self by spinning the cups and glow braclets on the floors and tables. She showed alot of intrest in the bowling balls and with some help from her daddy she got to bowl a little. She did run off once but was just curious with all the other parties there. At the end of the party I was pooped out we came home and crashed...well Cami her Daddy and my mom took a nap while Caleb and I played with his new toys. He got some of the neatest stuff. A few of his favs was a Fish aquarium light show its too neat and a perfect fit in his Ocean themed room, a weather machine and a tornado machine which is by far his absolute fav I got woke up by that thing it sounds like a blender. We took the weather machine out yesterday to get a reading on our high winds we where having from the Hurricane Ike leftovers it was reading between 10-15 so pretty accurate. SO thanks to everyone for the neat gifts this year, its sure to keep him entertained.
Sunday we took him out to eat for breakfast at Waffle House to have his Favorite Chocholate Chip Waffle. It was a good eat and a sad good bye to my mom, we had such a good visit but she had to head back home to Louisiana...its a looooong drive! We finished the day with his b-day money shopping. He ended up buying a pirate ship for his room and played with it all afternoon. Hope you had a great Birthday Caleb but try to slow it down this year you are growing up way to fast! I love you little man!!!!
Cami ended up being out of school all last week. She was good to go back on Thursday but her teacher said a virus was now going around so to play it safe we kept her home for the remainder of the week. Caleb missed 3 days of school so this morning was a rude awakening for both! 6:30 came early and neither wanted to get up. Caleb was worried he was going to have too much homework and Cami couldnt even remember her rountine at school. They told her to go put her backpack in her cubby and she handed it to me and just stood there lost! Good thind its only a 4 day week for them both.....LOL!