Could it be our story book ending?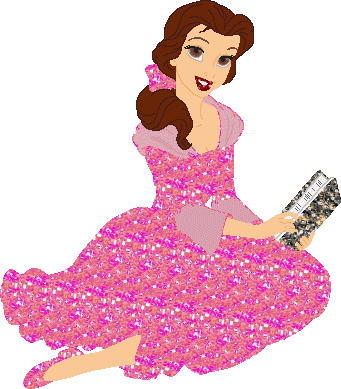 Ok so how can I get through this message without tearing up! It has been a very emotional day but in a good way! I have just received the best Mothers Day gift possible!!! We took Cameran to the Neuro yesterday where she had another EEG again I was very nervous of the findings. My stomach was doing nervous flipflops through the whole thing. Everytime she would jump in her sleep I would nervously say how did that read..Well her response was I see NOTHING!!! I said what she said "I dont see anything"!
Could it be?
Well they where able to get us in a little earlier to see the Dr its a good thing because I dont think I could wait for the reults much longer. Its funny because I even remember the smile on his face when he walked in! He said Its






I think I had a blank look like What, What did you say? And then he repeated it, Its Normal her EEG came back Normal! Ok now is when the tears of joy came in! But not just from me but from her Daddy as well! Can you believe it we are finally here we reached the Hugest Milestone imaginable!!! These are the words I have been longing for in the past 2 years! Never not once have we ever gone to the Dr. and those words come out of their mouths infact we always came home with some new problem! This is just a miracle, no words can even describe how I feel right now!
The Neuro said her brain waves were not reading slow anymore that they where fast like they should be. So normal what is normal? Where do we go from here I mean how do you live a normal life after 2 years of pure caos! I mean we have had good days in those years but there where days I wondered if she would ever be "Normal"! Would she ever go to school like Caleb, Will she ever talk, Would she ever drive, Will she ever get married or have kids? Things some people never even think of! You know I'm glad that I got to see things from this side it makes you see "The real life" a life that isnt perfect! Getting over emotional when your child learned something so simple as picking up a piece of food with a pincher grasp or eating it at that! Or just having her interact with us gracing us with a smile or laugh that you havent seen in months! Just makes me want to say wake up people enjoy the simple things and be grateful what you do have because it could be much worse!!!
I'm so proud of Cameran she is a strong willed little girl that has much determination to strive for a Normal life! It is just so amazing to me that something so little can have that much strength kinda makes us look like wimps :)
We love you baby girl you keep marching at this pace and you will be caught up in no time!!!!
Oh and one more thing that I was just thrilled at we dont have to go back to the Neuros for 6 MONTHS!!!! It has been every 4-6 weeks for 2 years! They will not be removing any more meds at this time we will leave her be so she can get stable. In 3-6 months depending on how she does we will try weaning the Klonopin again. He says its the most addictive then if that goes well we will discuss the Keppra wean but it will also be a 3-6 month spread of time! So maybe by her 3 rd Birthday she will be soley on Depakote!! Wouldnt that be wonderful! Keep up the prayers guys they are working! She has been seizure free 5 weeks and counting and lets not forget the day she became seizure free on Easter Sunday! Isn't that a blessing!
Ok we are so glad to be done with the Keto diet, I really respect those parents who stick through it! But Cami is so glad to have her food back, here she is with her Favorite....PIZZA!
To all the Moms!