Its a new year and we are dealing with the same ole same ole!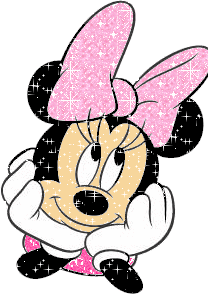 We are praying for a better year as we move into some new things for Our Sweet Baby Girl! Our first start is getting her off 2 meds leaving her with just one! At her Neuro appt on Friday we discussed options and we are pretty far down the list of meds left, as in not many more left to choose from. For the time being we are removing the Topamax 1st we are down to 75mg right now and will go down 25mg every Friday if things go smoothly, so far so good, no changes. She is having about 8-15 a day and does have occasional days of 20 depending on mood! After this is gone the Klonopin follows right in the weekly footsteps of the Topamax schedule until it as well is gone leaving us just with Keppra. Again this is if all goes well. The Topamax is not their fear its the Klonopin so we will see.
Her results from her blood results as I may have mentioned of them being elevated when they had ran them for a 2nd time on Dec 14th. Turned out she was Acidodic from not eating or drinking after coming off the ACTH. Cameran has been off the ACTH since the 1st week of November and this past week she is just now slowly coming around to eating again. It was very scray there for a while as she kept getting very ill from not having the strength to fight anything off. It was cold after cold, breathing treamtents and now dealing with low irons and that is yet another med we had to add to her many others...uggghhhh! It was really hard seeing her go through that whole process, I think it was worse coming off the ACTH than being on it! What a nightmare I'm just so glad that part is over with!
We talked about Camerans EEG readings also as most of you might know right now that she is no longer having Hyps but still continues to have an abnormal EEG. We found out that it is coming from her Frontal Lobes but not in just one spot up there its all over. HE said she would NOT be a surgery canidate since its not coming from one specific spot like say a lesion or some sort. Remember they found no lesion besides the one in her cerebelum(it has been there from the beginning with no growth) on her last MRI back in October.
Whats next you may ask well its off to a new beginning we like to think, starting fresh, its a new year right, so why not! We are gonna try a med free option and go with the Ketogenic diet. Before starting this they will wait for the Topamax to be gone then start it in betweeen the two weans. This gives us time to see what happens with the weaning and to have some lab works done as this is needed before starting it. I hope and pray it works for her as she deserves a med free childhood so she can begin to learn new things and catch up to where she needs to be. And already our little bud is beginning to bloom out, saying and reconizing Mama and Dada and oh have we waited for this for so long just to hear her say those words and her face to light up when we walk in a room and even fuss when we walk out! Shes is saying Buybua.. a combo word of Bye and Bubba. Its cute! She also is saying Hi again and has the sweetest little voice!
We recently had her re-evaluation where we got great news that she has progreesed to an 11-15 month range! Great news! She is really moving along and getting smarter by the day! She is actually starting to interact with her Big Bubby and we just love to see that, and of course that is what he has been waiting for. If only we could just keep her attention for more than a couple minutes. She is just a very busy girl always on the run!
We are currently working on getting her a Pommel Walker to help her out from falling so hard when she has seizures and also for it to help with her balance issues that she remains to have. Another thing in the works is a Homecare Canopy Bed. as Cameran has recently been taking falls out of her crib and pack n play as she has mastered her climbing skills once again! She is a smarty pants pushing pillows up with her head as she climbs up on furntiure, We lay them down to keep her off but that too has failed. We just dont know what else to do with her she is just so busy busy busy! I feel like my whole day is constantly pulling her down off furniture only for her to go right behind me and climb back up. Then when I let her go she falls off and gets hurt but does she learn her lesson.....No she gets right back up and does it all over again! Why....I just dont understand it, this is all so frusterating sometimes!
But she is my little sweetheart and I love her dearly and boy does she ever give the biggest tightest HUGS you could ever imagine it just makes my day. And not to mention those Big Sloppy Wide Mouth Kisses I get every morning, I Love It! I wouldn't change her for the world! : )
Can you believe it she will be the BIG 2 on February 7th! My baby girl is growing up!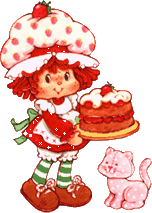 For more information on the Canopy Bed this is what we are in the works of ordering:http://www.pedicraft.com/canopybed_homecarecbs.html
The Pommel Walkers site is:
https://theradaptcom.terrasite.com/new/products/productDetail.asp?PID=54